Let's Swing It!
The Barkell Elementary PTO is currently raising funds to update the school's playground.
The Barkell Elementary School PTO is working with Great Lakes Recreation Company
(glrc.com, GLRC) to develop a redesign for the school's playground. This redesign process will unfold over several summers of building time, based on the funds the PTO is able to raise through fundraising and grant writing. The first stage of this redesign process will take place in summer 2021. The photos below show where the new equipment will be located throughout the playground.
To prioritize a starting point in the redesign process, Barkell Elementary Principal Mr. Daniel Vaara asked a selected focus group of students to vote. These two will cost a total of approximately $41,000-$58,000, depending on whether installation is professionally completed or organized as a more cost effective "community build." The photos below show the equipment we hope to install during summer 2021 as well as the aerial of where the new equipment will be located on the playground once the redesign is complete.
Images provided by Great Lakes Recreation and used with permission.


CLICK HERE TO SEE FULL MAP IN A LARGER VIEW


CLICK HERE TO SEE FULL MAP IN A LARGER VIEW
The aim of this redesign is to increase the accessibility and the diversity of opportunities available across both age and abilities. The project will not involve replacing equipment that stills works, as being responsible with both fiscal and material resources is important. However, the playground is currently limited in its ability to support a wide diversity of students in terms of student accessibility, age, and ability. It is also limited in its accessibility throughout the winter months, as high snow loads limit access to the current playground equipment. Further, the playground is available for use to community members, so the playground redesign can contribute to engaged and playful parenting and active, healthy lifestyles for all community members.
To help support the Barkell Elementary playground update, you can make a tax-deductible donation through the Hancock Public Schools Foundation here. Thank you for supporting Hancock Public Schools!
About Barkell PTO
Who are the members of the PTO?
Parents, teachers and our Principal. If you have a child attending Barkell, you are a member of the PTO.
What is the objective of the PTO?
Our objective is to provide funds, programs, resources and services that will enrich the education of every child at our school.
Why does the PTO fundraise?
To meet our objective, we must fundraise. We raise money to continue providing our children with playground equipment, school equipment, teacher supplies, assemblies, and other experiences.
Why should I get involved?
Volunteering doesn't have to mean a huge time commitment. We understand it is increasingly more difficult to find time to give, but please, whatever your schedule allows, we have need of you! We have tasks that can be performed in the evenings, during the day, or that don't even involve coming to the school at all.
Meetings and Events
Please see the PTO Facebook page or contact chelseaschelly@gmail.com to join the PTO GroupMe for announcements about upcoming meetings.

PTO School Fundraisers
All fundraiser proceeds go to the many different items for the school. Previous fundraisers gave the ability to purchase:
Playground Equipment

Science Nights

Technology

End-of-Year Activity

School Assemblies

Teacher Wish Lists

March Reading Month

Positive-Behavior Rewards

Bulldog Christmas Shop

Safety Patrol Awards

Teacher Appreciation Week

and More!!!
Pancake Breakfast:
This fundraiser is supported by Phi Kappa Tau members who come to cook for the event, local businesses who donate to the event, and by you as parents who can purchase tickets to attend with your families!
Econo Foods Receipts and Box Tops for Education: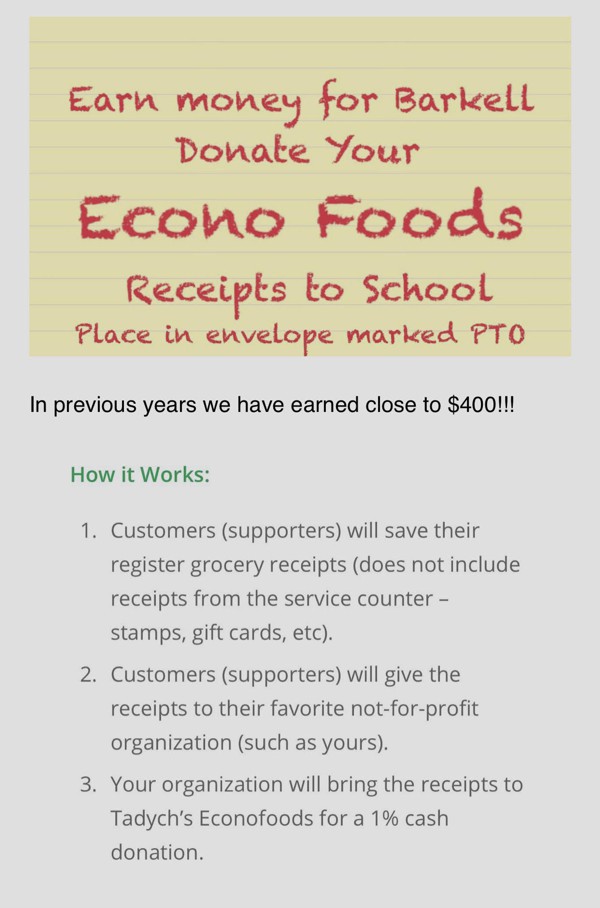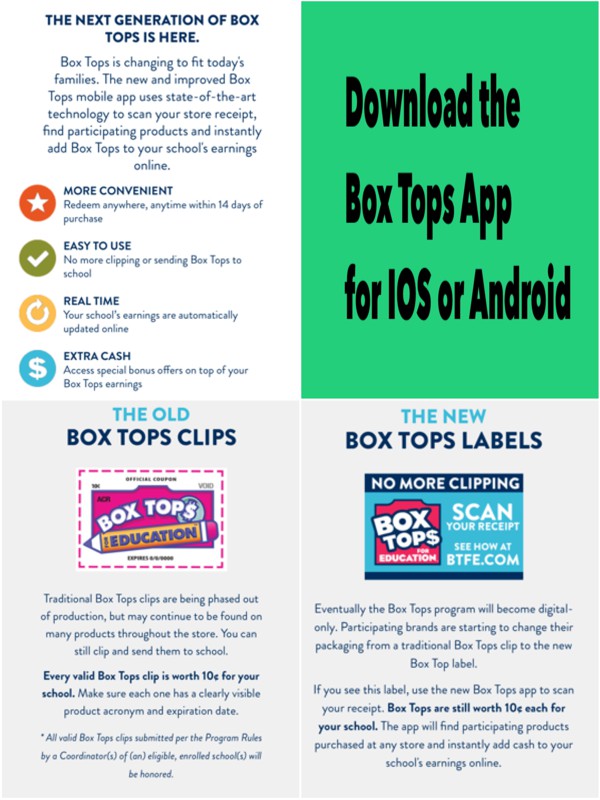 Barkell Shirts
Please stop in the school office for an order form. You can send in the order form and money with your child and we will fill the order in a timely manner.

Shirts are also available at various PTO sponsored events at the school.
For more information about the PTO or to get involved, contact: